Captain Gringo's Links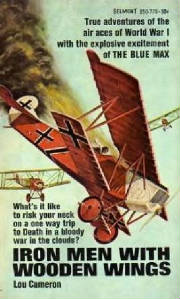 WWI aviation fiction by Lou Cameron
Karl Koweski's poetic analysis of Captain Gringo can be found by clicking here.
A link to many works published as "Lou Cameron"
Lou as an award-winning western writer.
Cameron as an artist for D.C. Comics (Superman, etc)
Did ya know Lou (writing as "Howard Lee") wrote one of the novels spun off of "Kung-fu" the tv series?